A week of skipping along the Southern California coast, hopping between harbors on the islands and the mainland. It's all the fun of the Ha-Ha, but with less of a time commitment and you don't need a passport. See Latitude 38's event site for all the details.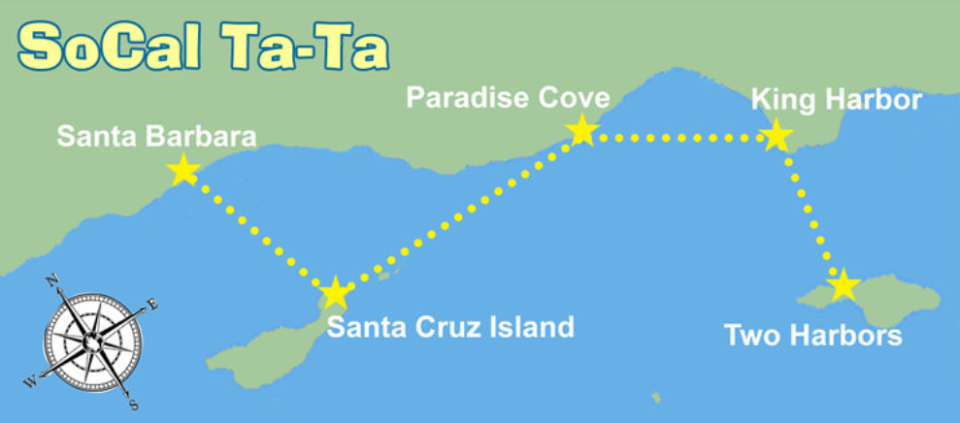 The theme this year was Reggae 'pon da Ocean, so in the spirit of the event, we changed the boat's home port to Spliff, CA…wherever that is.
Overnights alternated between hopping vacation spots like Avalon, which full of party people for Beerfest, and the serene natural beauty of Santa Cruz Island.
Avalon's harbor is popular and has room for many boats, but the water remains stunningly clear. Johnny can see the bottom beneath him, 25 feet below.
The lazy schedule allows plenty of time for recreation, whether it's playing the Kraken with remote-control Lasers or trolling for fish.
Kelp has a bad reputation as a troublesome water weed that wraps itself around the propellers and rudders of boats. Seeing it from the top of the mast gives another perspective.