A nice way to start the day at Lake Nacimiento as the fog lifted this morning. We took the Wetas out for some fun on the lake this afternoon, along with A little DeWitt sailing dinghy. Fresh water, warm weather, and good times.
Friday was fun day, spent sailing around the lake and enjoying the warm weather. On Saturday, the wind spent all afternoon gathering energy for a wonderful hour of double-digit wind speeds just in time for our short-course racing. Most of the crew left Sunday before noon, but Greg and Jared stuck around—and it was worth it! Hours of gentle breeze let us explore the whole lake from one end to the other before it was time to pack up the boats and head back to San Francisco.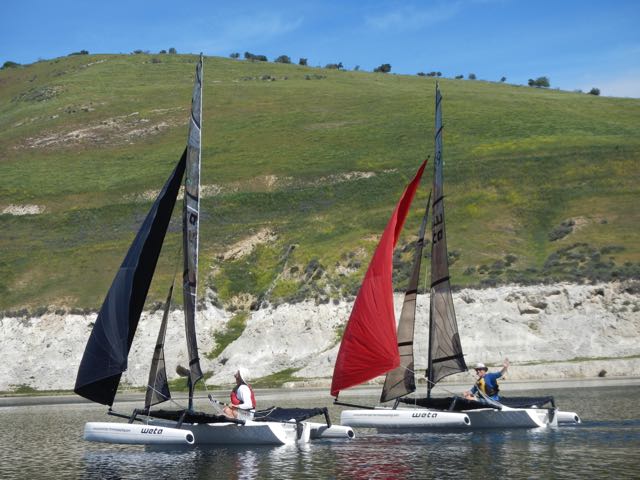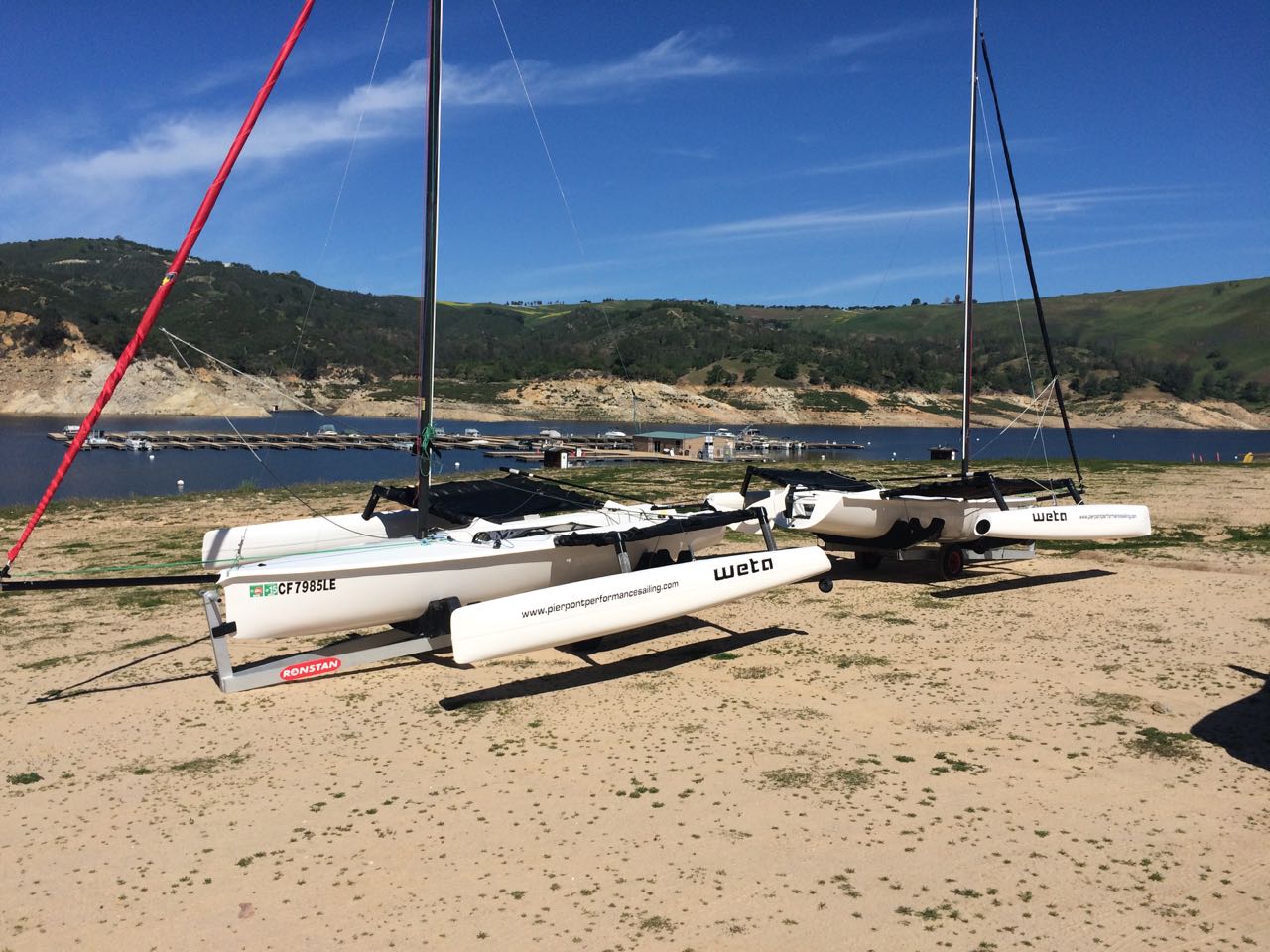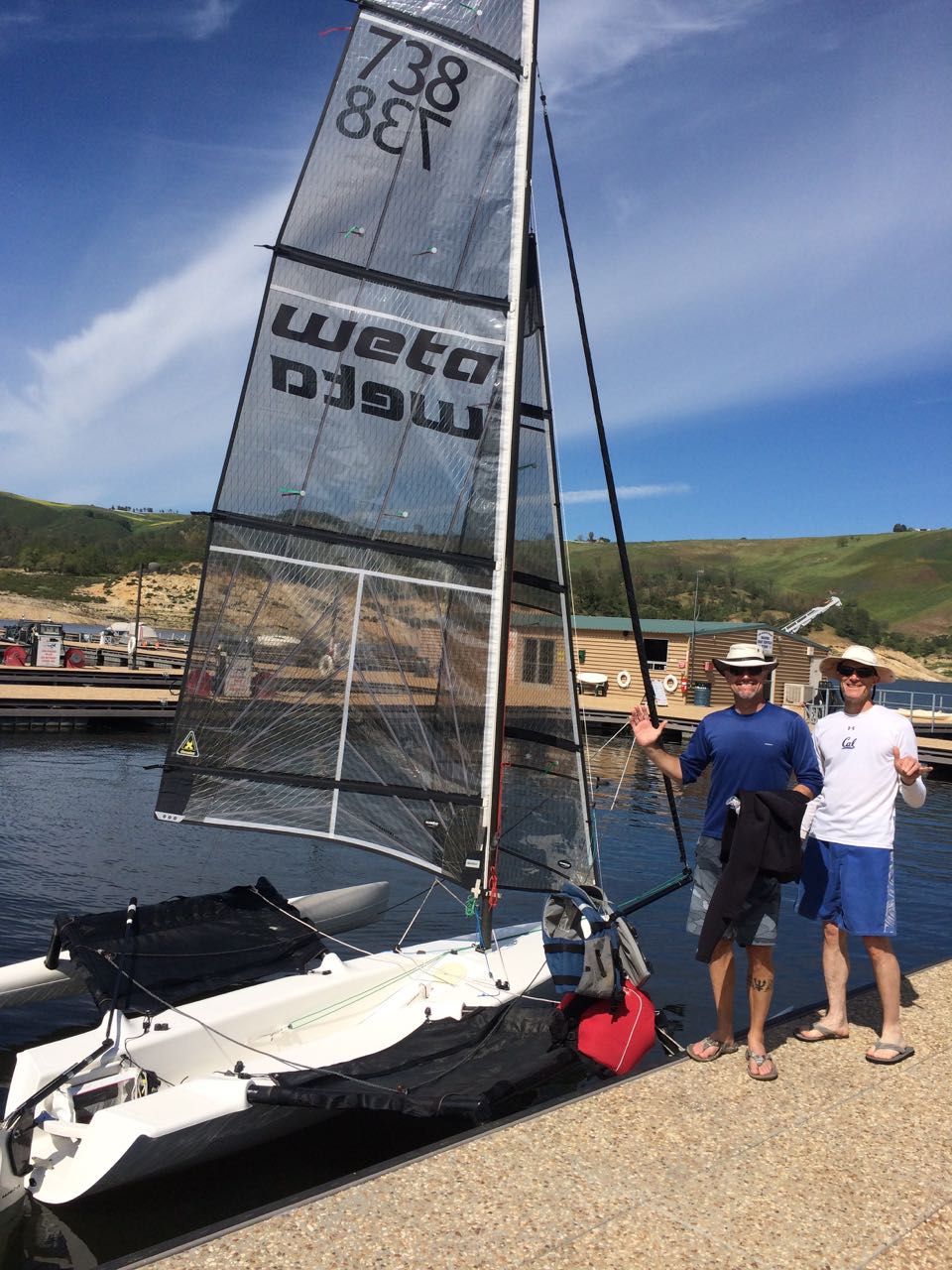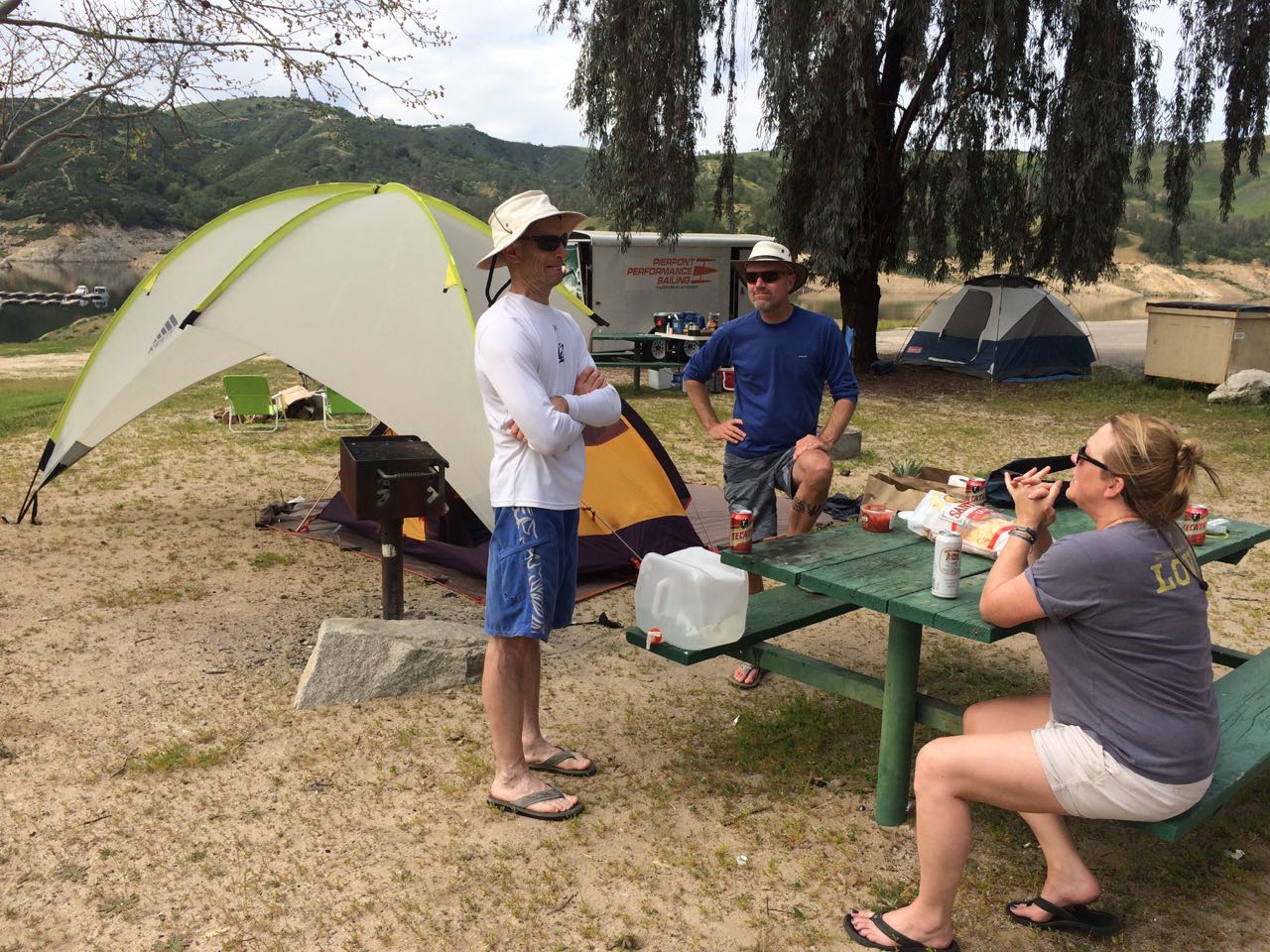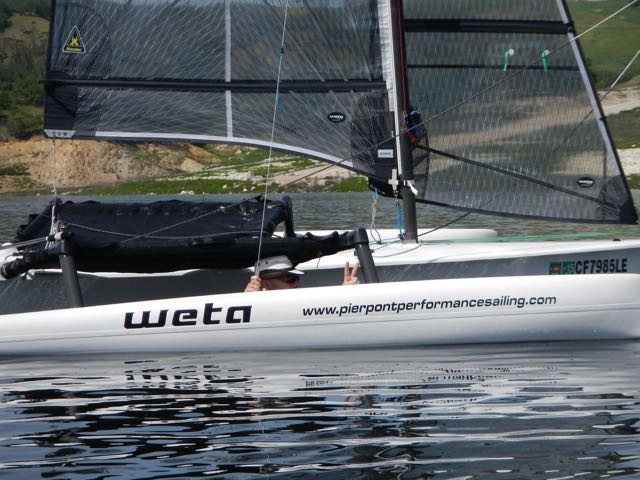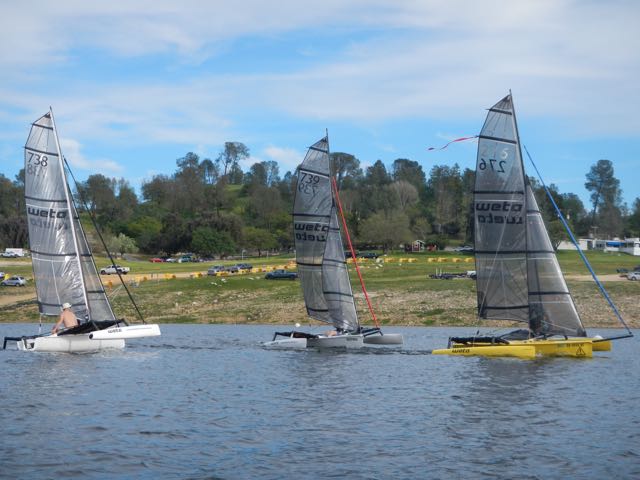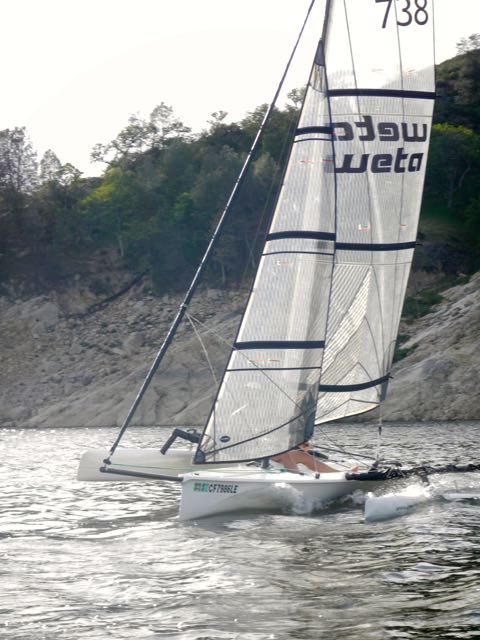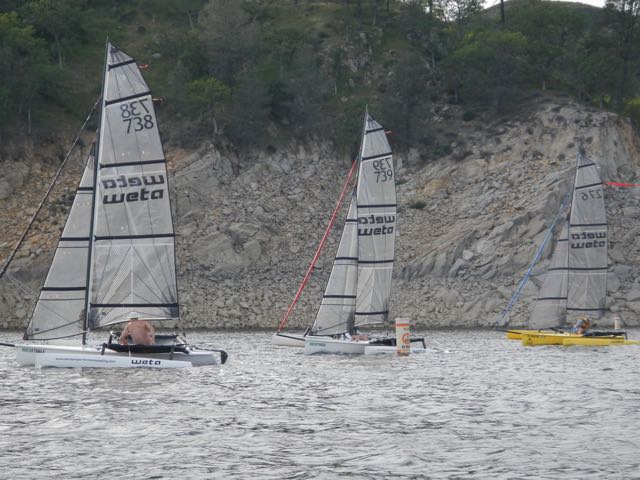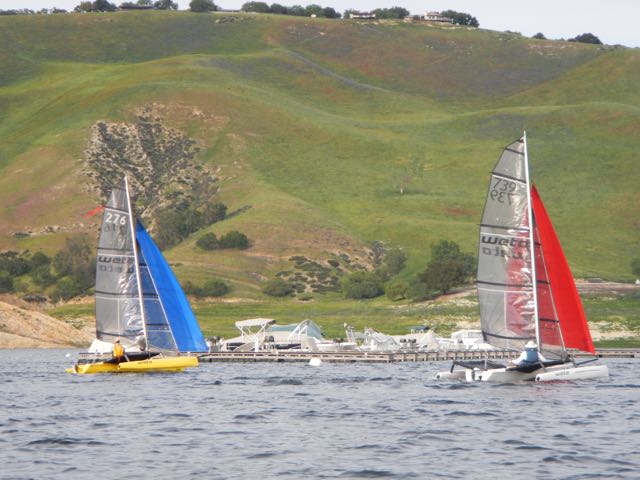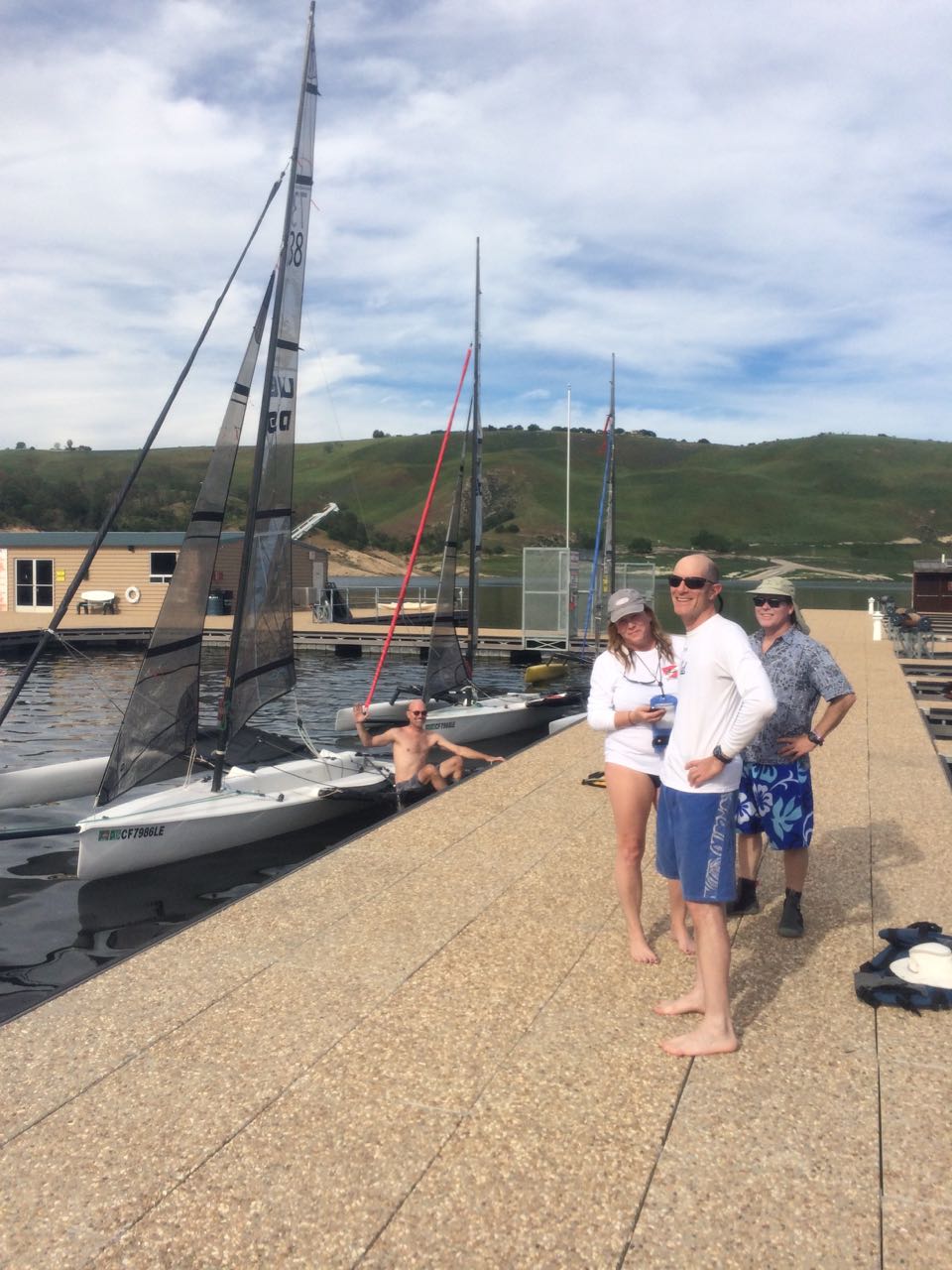 Thanks to Molly, Greg, and Bruce for making this such an enjoyable event! Next year we're planning to take over nearby Lake San Antonio.