This year's post-Ha-Ha trip back up the Baja coast was, like last time, a re-play of the Ha-Ha in reverse.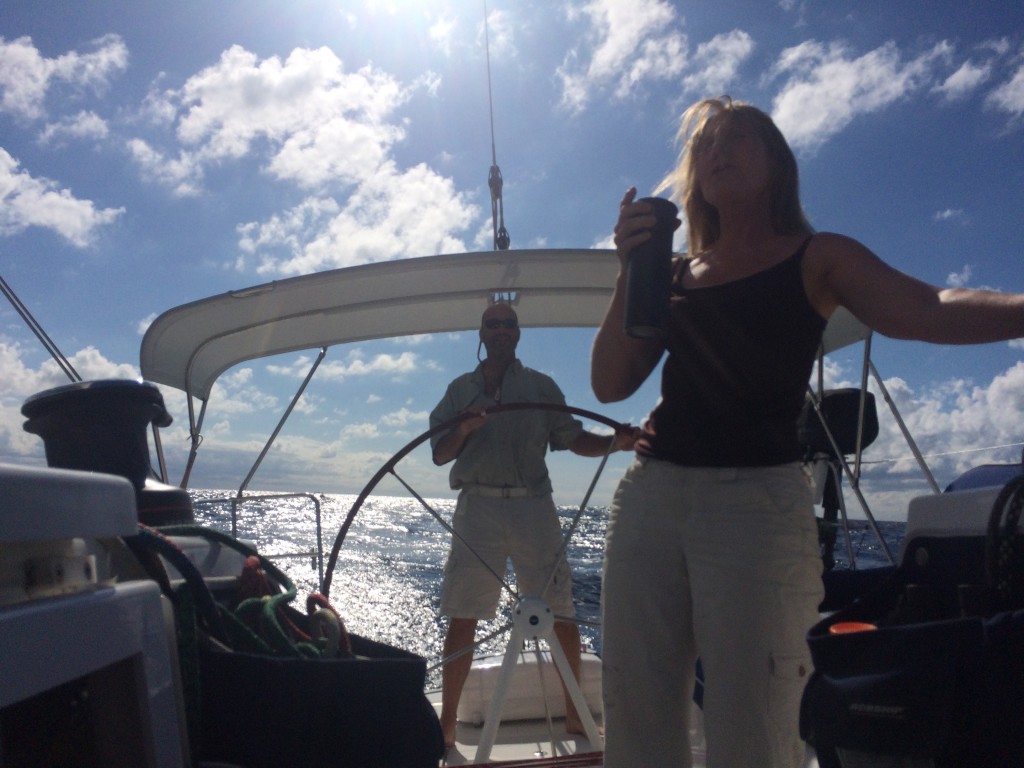 We stocked the boat with food, water, and fuel in Cabo, and set out on November 8 just after the Ha-Ha awards ceremony, bound for Bahia Santa Maria. When we arrived, there was one other boat in the bay: the steel-hulled Muktuk sailed by Austrian Karl Mayer and family. They are one of the saltiest cruising families out there, home-schooling their kids, eating homemade kelp pickles, and making some extraordinary passages like New Zealand to Alaska and Alaska to Cape Horn. We waited a day for the next weather window, then made our way north to Turtle Bay.
The weather this year was dominated by a norther in the Sea of Cortez. The Pacific side of Baja is mostly insulated from weather in the Sea of Cortez (and vice versa), but there are places where the wind pours through the mountains, making it like sailing up the SoCal coast when the Santa Anas are blowing.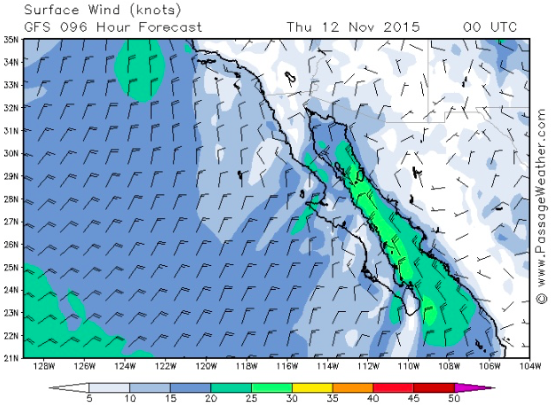 It makes the wind angles better (NE instead of NW), but it can pile some serious chop on top of the normal NW swell.
We arrived in San Diego just ahead of a winter storm and just in time to meet our friends Sam and Anthony from the Farr 55 Whistle Wind, who started the Bash a day behind us.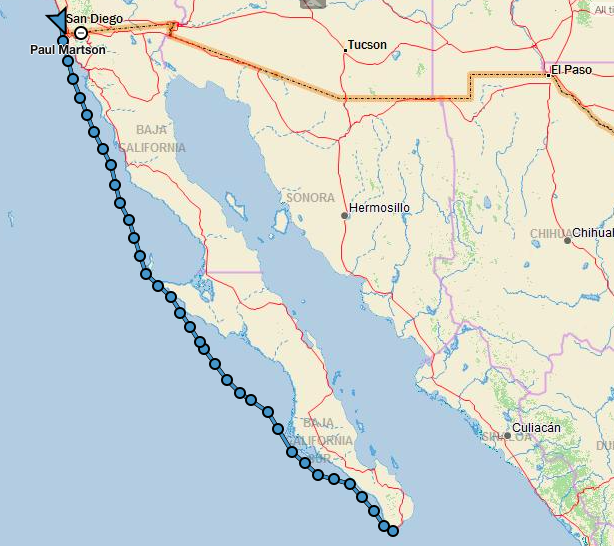 People always ask, "The Bash is all upwind, right? Do you have to motor the whole way?" It's never so bleak as pointing the boat into the wind and seas while the motor labors and the mainsail flogs. The Bash is definitely motor-assisted sailing, but we're always sailing strategically, looking for the best wind angles and using the motor to get a few more knots and point a few degrees higher than with sails alone. This year we even had some reaching and running during the last leg from Turtle Bay to San Diego.