The Pierpont girls saw double-duty this weekend with both sailing double-handed. It was the perfect intro-to-Weta sailing weekend with Saturday's sunny and moderately windy weather as a warm-up to wetter and wilder Sunday.

Tri-curious dinghy sailors Stephanie Evans (above) and Molly Morelock (below) had a great time aboard. Double-handing gained popularity on Sunday when West Coast dealer Dave Berntsen joining the fun by having his daughters sail the first race together, then alternately sailing with him.
Local Weta aces Jonathan Weston, Dave Berntsen, and Marc Simmel (left to right) Consistently nailed the starts.
Photographer-on-the-scene Jennifer Kroon nailed this perfectly-timed shot showing the Weta fleet in perfect (fearful?) symmetry: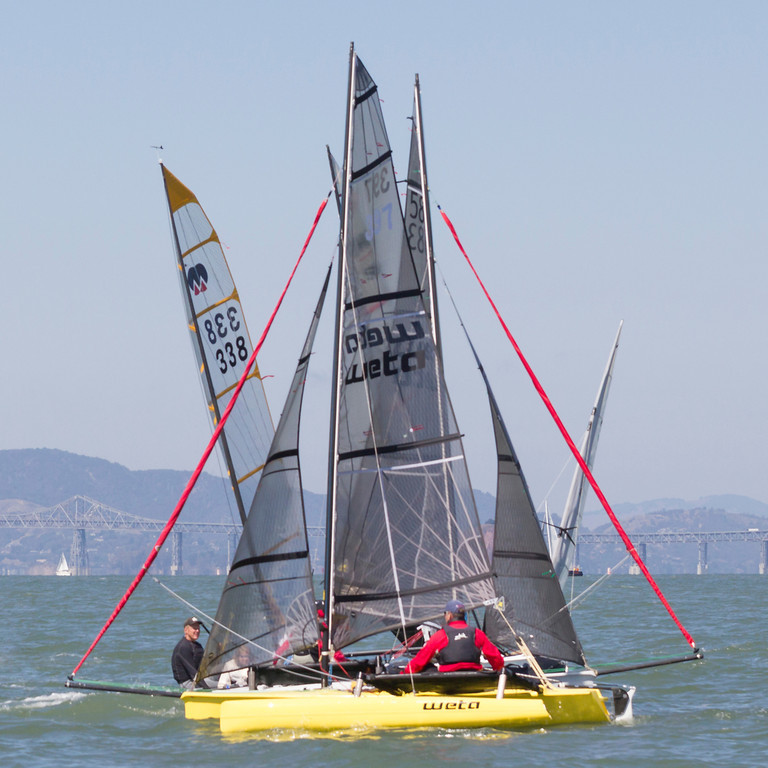 Stay tuned while she edits and uploads the shots from Sunday's racing….